Four months after the UK was fully divorced from the EU, the chemical industry felt for the first time that it operated under a separate legal system for chemicals. But instead of embarking on a fully thought-out version of national Reach legislation (registration, evaluation, authorization and restriction of chemicals), companies are faced with a law that is only just beginning to evolve.
Initially a direct copy of its EU counterpart, the practicalities and consequences of implementing UK Reach (the official name of the law, although it only applies in England, Scotland and Wales) are gradually unfolding. The last few months have been defined by companies that have capitalized their EU chemical registrations in the UK system. If this is done by April 30th, access to the UK market will still be guaranteed.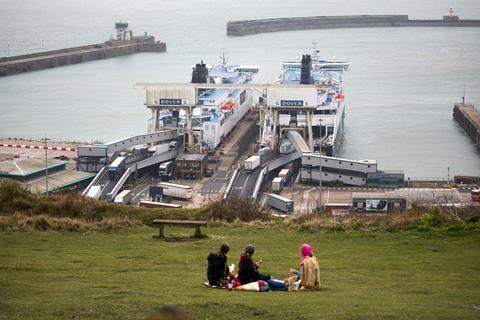 The process went relatively smoothly, according to County Durham-based chemicals maker Thomas Swan, whose in-house regulatory experts prepared early on. "In 2018 we started surveying all of our suppliers to make sure they were aware of the potential new registration requirements in the UK," said John Mackenzie, Regulatory Affairs Manager. At the time UK Reach went into effect, the company was certain that its supply chain was solid. Thomas Swan has so far treated 24 EU substance registrations in the UK system "without major problems" on a grandfather basis.
London-based consulting firm ERM is seeing smaller companies that normally lack a regulatory expert struggle more. The grandfather deadline may have expired for many companies, says advisor Louise Boardall: "A lot of small businesses will have been caught, which is pretty sad because they are now in difficult times."
Boardall and colleague David Leube have been helping their clients navigate a maze of conflicting information about the process, requirements and deadlines over the past few months. "We spoke to the HSE [Health and Safety Executive] Help desk a lot, "says Leube. 'There isn't a lot of guidance out there. Not having the final version of the regulation makes things difficult. "
What this final version might look like is the big question. Mackenzie, Leube and Boardall have modest requirements: clear guidelines and a smoothly functioning IT system for submitting dossiers. "A final, clean UK Reach rule," summarizes Boardall.
Data
But in the data, UK Reach gets dirty. Industry and activists agree that access, transmission and evaluation of industry data on substances is the most important aspect of the future final law.
It was a complaint that the Brexit negotiations could not guarantee a data exchange agreement on chemicals between the UK and the EU: Without access to the database of the European Chemicals Agency (Echa), the UK is forced to fill its own chemicals database from scratch. As it stands, it means providing complete records on all grandfather substances.
The industry is appalled at the prospect of companies paying a huge bill (the Chemical Industries Association figure of "around £ 1 billion" is often quoted, but a detailed breakdown has never been published) to get legal access to the full Studies to get. And it is increasingly starting to look like the data agreements are in some ways different from those of EU Reach, so this can be avoided.
How they will differ is the subject of a tug-of-war. Industry groups have argued that the government should drop the requirement for full records of all chemicals and adopt a new approach that prioritizes substances of very high concern.
However, the proposal was soon slammed by non-governmental organizations (NGOs) and shot down by a subcommittee of the House of Lords. In April, at a meeting of the EU Chemicals Exit Group, the government proposed an alternative regime that would be industry halfway by requiring a limited amount of safety and usage data for all chemicals. World of chemistry understands. Officials say they are working out the details of the proposal and industry associations would rather not talk about it while the discussions are ongoing.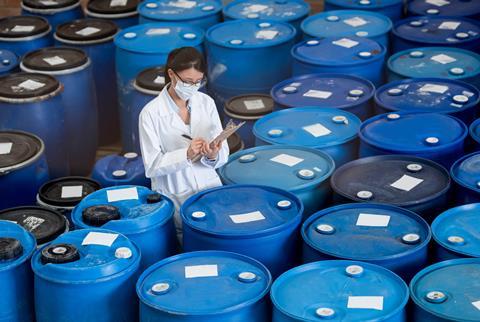 Other arrangements were also made. The UK NGO Chem Trust has suggested that the UK should follow Switzerland's lead, whereby companies do not have to register chemicals but adopt EU chemical standards and occasionally reserve the right to adopt a different stance. The most obvious solution would be a new data agreement giving the UK access to Echa's database. but few consider this a realistic option.
"Nothing solid has come out of the process yet, but I think the government has a clearer understanding that what it has put in place will have an impact on jobs and competitiveness," said Peter Newport, executive director of the Chemical Business Association ( CBA). until he retired on April 30th. 'The chemical manufacturers have already moved abroad due to Brexit. Some of our members have opened offices in Holland, France, Germany. Of course the government doesn't want that. '
For Newport, UK Reach could be more efficient than the EU system by focusing its legal powers and government resources on the control of substances of very high concern. The CBA and other industry associations claim that the vast majority of data packets would never be audited anyway and that money could be better spent on investment and innovation.
Not the entire industry is interested in the idea of ​​reduced data requirements. "The UK could be seen as less secure as we don't have the same data requirements as the EU," warns Mackenzie of Thomas Swan. "We have to be careful with that."
Newport stresses that the approach should allow flexibility to allow regulators to respond to new knowledge about hazards. 'Knowledge changes, science changes. When there is new evidence, something needs to be reevaluated. Let's not ditch the health and safety baby with the data bathing water, but it's all about balance. '
According to Newport, NGOs play a role in reviewing decisions and threats, and in the accountability of government and industry.
But activists have sparked an outcry over the idea of ​​reduced data transmission, which they described in a letter to leading ministers in February as a "major weakening" of legislation and a bulldoze by the "no data, no market" principle of EU reach on it built up.
Restrictions
NGOs overall are concerned about changes that would cause UK Reach to deviate from its EU counterpart, which is unanimously recognized as the most protective chemicals law in the world. "We never wanted UK reach to be achieved," says Kit Bowerin of Breast Cancer UK (BCUK), who campaigns against exposure to cancer-causing or endocrine chemicals. "The reach in the EU is not perfect, but it is the gold standard for regulating chemicals. Unfortunately, the UK has taken over regulatory sovereignty at all costs. '
Outside of the data issue, NGOs see UK Reach taking a path that makes it slower and less effective than EU law. In March the UK government announced what chemical restrictions it would be considering for UK Reach in its first year. Only two of over a dozen relevant EU restrictions on hazardous chemicals were dealt with, which are either in the final phase of the EU range limitation process or have been adopted by the European Commission since the end of the Brexit transition period.
Not having the final version of the regulation makes things difficult

David Leube, ERM
According to Bowerin, the HSE lacks the human and resource-related capacity to put together a comprehensive restriction program. However, the HSE recently launched a recruiting campaign seeking 60 science graduates to fill positions within their chemical regulations department.
If the HSE lives up to its new role, the BCUK sees the potential for a regulator that is more nimble and decisive than Echa and the 27 member states. "I think it is perfectly realistic that if the EU takes a long time to work on certain substances, nothing will stop the UK from acting faster," says Bowerin. He cites the example of the endocrine disrupting bisphenol A (BPA), which was classified as particularly worrying within the scope of EU coverage in 2017, but was only banned last year and is still found in food and beverage packaging.
science
While most questions about the future of the UK revolve around how closely it will be in line with EU rules, stakeholders agree that the law's success depends on sound scientific evidence being used to make decisions.
Here, too, details still have to be determined, but these became clearer in April when the HSE published a statement on transparency and the use of independent scientific knowledge and advice through its Reach Independent Scientific Pool (Risep).
Non-governmental organizations criticized parts of the plan, in particular its provisions to ensure adequate transparency and the engagement of stakeholders who they believe are weaker than those in the EU. And it is still unclear how permits and restrictions decisions will be reviewed and signed after the HSE issues a recommendation.
But Camilla Alexander-White, senior policy advisor at the Royal Society of Chemistry, is optimistic. "I think the process was developed in a very robust and clean way, with science at the center," she says. "There will be good experts at the table and good procedures and practices for dealing with conflicts of interest have been put in place."
Alexander-White is confident that the rise and use of sound scientific advice can ensure a well-functioning reach in the UK that adequately protects human health and the environment. At least for all open questions: "It looks very positive in terms of science."