Royal Dutch Shell has agreed to sell its 50% stake in Deer Park oil refinery near Houston, United States, to Mexican state-owned oil company Pemex for nearly $ 589 million (£ 415 million), subject to regulatory approval. Pemex already holds the other 50% of the shares in Deer Park. Shell will continue to operate the neighboring petrochemical plant.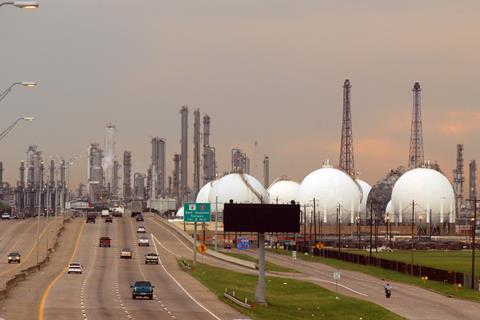 Shell's downstream director Huibert Vigeveno said the company did not seek a sale but received an unsolicited offer from Pemex. The deal, which supports Shell's separate goal of reducing its carbon footprint by cutting its 14 chemical and energy parks to six by 2030 and cutting traditional fuels production by more than half, is expected in the final quarter of this year completed.
This move is the latest in Mexican President Andrés Manuel López Obrador's ongoing campaign to achieve energy independence by consolidating Mexico's oil and gas industry into state oil and electricity companies. Instead of following the model of many countries that are moving away from fossil fuels and relying on renewable energies, he has built, bought and renovated oil refineries.
Recently, Obrador also spoke about the need to bolster and bail out both Pemex (which allegedly owes roughly $ 100 billion in debt) and the country's state-owned electricity company. In May, the Mexican government passed law allowing the government to suspend or revoke permits in response to alleged concerns about "national and energy security" or economic security.
There is some skepticism about how the new deal will play out. 'Announcing that Pemex will acquire Shell to become full owner of the Deer Park Refinery is not a bad idea per se; But let's see Pemex run the shop without a shell. ' tweeted Duncan Wood, Senior Advisor to the Mexico Institute at the Wilson Center in Washington, DC.
"Pemex is buying an aging asset that produces a commodity that is running out of time," warned Wood. "Of course, there is a chance that by pursuing lower emissions at Deer Park, Pemex could teach how to do better work at its refineries in Mexico … we can always dream."