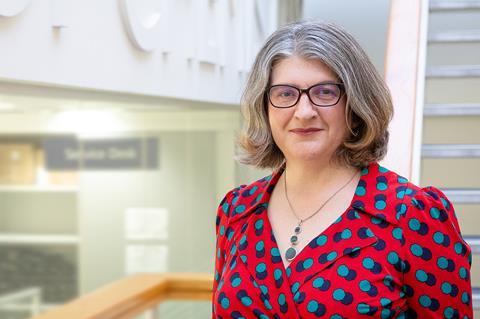 Helen Pain has been named permanent chief executive of the Royal Society of Chemistry with immediate effect. She replaces Robert Parker, who took on the role almost 10 years ago.
Pain became interim head of the organization in January 2020 when Parker temporarily changed his working hours and announced he was going part-time to facilitate a double hip replacement. When Parker stepped down to become RSC Ambassador in December, the search for a permanent successor began.
Pain, who has a PhD in chemistry and joined the RSC in 1994, became the company's deputy general manager in 2015. She has launched major campaigns across the organization, including those aimed at addressing gender inequality in science and making chemistry more inclusive in schools and addressing sustainability issues.
"My vision is to bring people and organizations worldwide together, across science and industry, to lead change programs in key areas such as science culture, sustainability and education," said Pain, who became chairman of Science in 2018. Council – a UK affiliate for professional and scientific societies was appointed.
"After the pandemic, there are significant opportunities to inspire future generations to create a skilled and diverse workforce for chemical science and chemistry and our community to make the world a better place," added Pain.
Meanwhile, Parker, in his new role as RSC Ambassador, represents the organization's interests to the European Chemical Society and Commonwealth Chemistry and helps navigate the post-Brexit era.