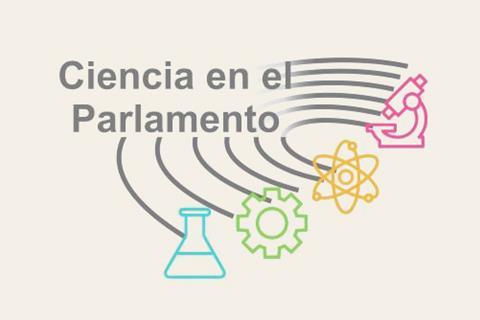 The Spanish Parliament has signed an agreement with the Spanish Science and Technology Foundation (FECYT) to set up a new science and technology office. This new body emerges from over three years of lobbying by researchers and shows the power of citizens' initiatives to trigger real political change. Like the UK Parliamentary Bureau of Science and Technology, the new Spanish Parliamentary Bureau will produce independent, evidence-based reports to advise policy-makers and inform the public on relevant scientific matters.
"It all started with a tweet," explains Eduardo Oliver, Vice President of Ciencia en el Parlamento, the independent initiative that launched the new science office. "We wondered if Spain should follow other countries and put in place new mechanisms to encourage interaction between politicians and academics," he continues. Surprisingly, this news sparked interesting conversations on social media with established institutions like Cotec – a private Spanish non-profit organization focused on technological innovation – and FECYT. Finally, Oliver and colleagues organized an event at the end of 2018. "We gathered over 200 scientists and politicians and the result was extremely positive," he says. MEPs commissioned the first report on the opportunities for science policy strategies in Spain.
The initial intensity eased somewhat, however – Spain held two general elections in 2019 and the Covid-19 pandemic struck shortly after the formation of the new government. During this time, Ciencia en el Parlamento remained active, prepared its report and organized, among other things, networking and training events. In October 2020, some representatives of the initiative finally managed to meet parliamentary speaker Meritxell Batet. Then the politicians promised to set up the science policy office properly, similar to what is happening in other European countries.
The campaign finally bore fruit in March 2021. The Spanish Parliament and FECYT announced an agreement to fund the office with € 324,000 (£ 280,000) a year "to use scientific knowledge and data in the formulation of public policy". Recently the office announced five open tenders for hiring staff focused on science for policy and science communication. The interest of the scientific community is great, but also criticism, since the advertised positions require experience at postdoc level, but offer low salaries. In advertisements for political consultants with a postdoc degree at the new committee, for example, the salary is stated as 31,000 euros. "Unfortunately, that's the situation for most postdocs in Spain," says Oliver. "This is one of the few cases where a public appeal in Spain really appreciates a doctorate outside the academic field."
"I am very happy that this initiative comes about," says Marga Gual Soler, an expert in science diplomacy and founder of Scidip.Global. "Establishing such a science policy instrument is complex because it usually requires consensus between many different parties," she says. Gual Soler underscores the importance of citizen movements to drive change. "Spain is at the forefront here and will certainly inspire other countries to follow suit." In fact, this initiative has influenced similar projects in Latin America as well as local and regional governments in Spain.
The new Spanish office is not only intended to bring researchers and politicians together, but also to convey their results to the public – one of the newly advertised positions requires an expert in science communication and public relations. "That's the key," argues Gual Soler. "Society needs to understand the importance of science to its daily life, including politics." Oliver agrees, adding that "this approach will raise scientific awareness and ensure that citizens make well-informed decisions, which ultimately strengthens democracy".