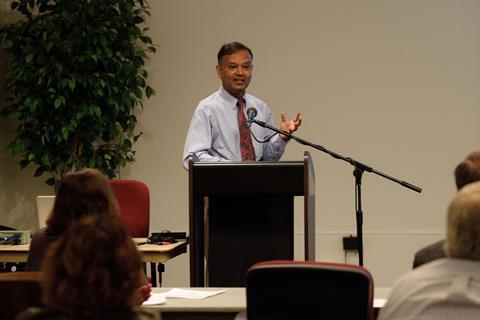 A former NASA senior nanotechnologist who admitted to secretly participating in the Chinese government's "Thousand Talents" recruitment program earlier this year was sentenced to 30 days' imprisonment for lying to officials about his secret connections.
Meyya Meyyappan, who pleaded guilty to providing false information to NASA, the Federal Bureau of Investigations (FBI) and the Department of Justice (DOJ) in January, had worked for NASA from 1996 to early 2021 and was the lead researcher for Exploration technology at the Ames Research Center's Nanotechnology Center in California. On June 16, a US district judge sentenced the 66-year-old to jail and a fine of $ 100,000 (£ 72,000).
Born in India, Meyyappan became a naturalized US citizen and a founding member of the White House Interagency Working Group on Nanotechnology, founded in 1998 to develop the US National Nanotechnology Initiative. He also held professorships at universities in China, South Korea and Japan and, according to the DOJ, did not pass these positions on to NASA and the US Office of Government Ethics.
"As a senior NASA scientist with access to sensitive and confidential technology and intellectual property owned by the US government, Meyya Meyyappan was understandably faced with restrictions on external employment and remuneration," said US Attorney Audrey Strauss. "When questioned by the FBI and NASA, Meyyappan gave false information about his employment with a Chinese government-funded program that recruited people with access to foreign technology and intellectual property."