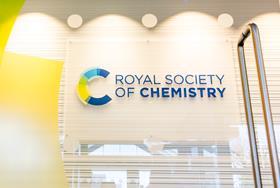 The Royal Society of Chemistry has announced plans to reduce its environmental impact over the next two decades. The organization aims to achieve net zero carbon emissions by 2040.
At the RSC's annual general meeting on July 8th, Society President Tom Welton and CEO Helen Pain unveiled new sustainability commitments. Pain stated that the company has set a goal of reducing CO2 emissions to 50% of 2019 levels by 2030, as a milestone towards the 2040 target.
"Chemistry is at the heart of sustainability, which encompasses some of the most pressing societal challenges of our time; maybe at the top of the list is climate change, "added Welton. "It is critical that the RSC take a leadership role on behalf of chemistry and chemistry scientists everywhere, especially at this year's COP26 in Glasgow."
The RSC plans to release a full set of carbon balances and its carbon emissions reduction strategy later this year along with its annual trustee report. Welton stated that the organization will evaluate the impact of all of its activities – from international travel to the suppliers selected.
In a statement on its website, the RSC notes that the new zero carbon emissions target is just one aspect of its strategy to "Maximize Chemistry's Contribution to Sustainability" and highlights its work on school curricula and public awareness campaigns as further examples of its Commitment. Keeping sustainability in focus. The organization also recently signed two initiatives obliging publishers and professional associations to achieve the United Nations Sustainable Development Goals.