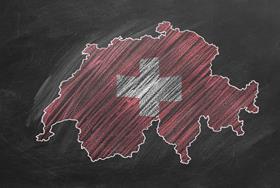 Switzerland is now treated as a non-associated third country in the major EU research funding programs, including Horizon Europe. The decision of the EU Commission comes at a time of rocky relations between the EU and Switzerland and could have harmful consequences for Swiss research.
Although Switzerland is not an EU member, it has already participated in European research funding programs as an associated country, which offers it similar opportunities to EU members. However, political tensions between the Commission and the Swiss government have resulted in the country's status being downgraded for the € 95.5 billion Horizon Europe program.
The third country status will severely limit the participation of Swiss researchers in projects funded by Horizon Europe. In a Q&A published online, the Swiss Department of Research and Innovation (Seri) admits that the loss of associated status means that Swiss researchers can no longer lead EU-funded research projects as they are not entitled to sign the relevant grant agreements.
Seri also explains that Switzerland is treated as a third country in the associated EU programs Euratom and Digital Europe and is no longer considered a contributor to Iter – the world's largest research project on nuclear fusion.
Christian Leumann, bio-organic chemist and acting rector of the University of Bern, describes the situation as "a true point of sadness". "It was very important for the Swiss higher education system that we are integrated into the entire European research landscape," he says. "This is ultimately the largest research consortium in the world."
Leumann is concerned about the damage that the exclusion of Horizon Europe will have on Switzerland's reputation as a top destination for scientists in Swiss institutions. "Why should you come to Switzerland if you cannot come here with your own prestigious scholarship?" he says. "Also for young professors – who wants to move to Switzerland if they cannot bring their scholarship with them and are fundamentally excluded from these basic research instruments?"
Stability wanted
Swiss science organizations have expressed concerns about what the loss of associated status will mean for researchers in the country. "Like the economy, Swiss science also needs stable legal frameworks and integration into international networks in order to be successful," says Christophe Giovannini from the Swiss National Science Foundation (SNSF). "That is why the SNSF supports a timely and complete connection of Switzerland to the new framework program Horizon Europe."
Giovannini notes that the scope of Horizon Europe enables research projects "that no European country could undertake on its own". Any alternative would "entail higher costs and long-term development work for Switzerland" and national measures "cannot completely replace all aspects of the EU framework program".
Last month the Swiss Science Council wrote an open letter, which was co-signed by research councils across Europe, in which it warned that the downgrade of Switzerland to a third country would mean a "lose-lose situation", a successful strategic cooperation Areas at risk and ultimately the [European research area] as a whole'.
The Swiss government still intends to seek associate status in European research programs and claims that its position "can be changed at any time". Leumann warns, however, that any exclusion could have harmful long-term consequences for Swiss research. He refers to earlier experiences when Switzerland's status was temporarily downgraded in 2014 during a dispute with the EU over immigration regulations.
"Even four or five years later we had not yet fully recovered from being excluded from these programs – for a short time," says Leumann. "You can't do climate science if you don't do it in larger research consortia. You can't do space exploration unless you are in large consortia. Biomedicine too – take Covid-19, this virus doesn't stop at the borders of countries, so we have to fight together. These collaborations are necessary and we have learned that it is not easy to get back in. "
"If we get kicked out a second time, I will understand the people in Europe who will say, 'Hey, are the people here in Switzerland reliable? Do we pick one of these up in a joint program? Is it safe to have her on board? "So I think the second time around it will be even more difficult to get back to normal. '